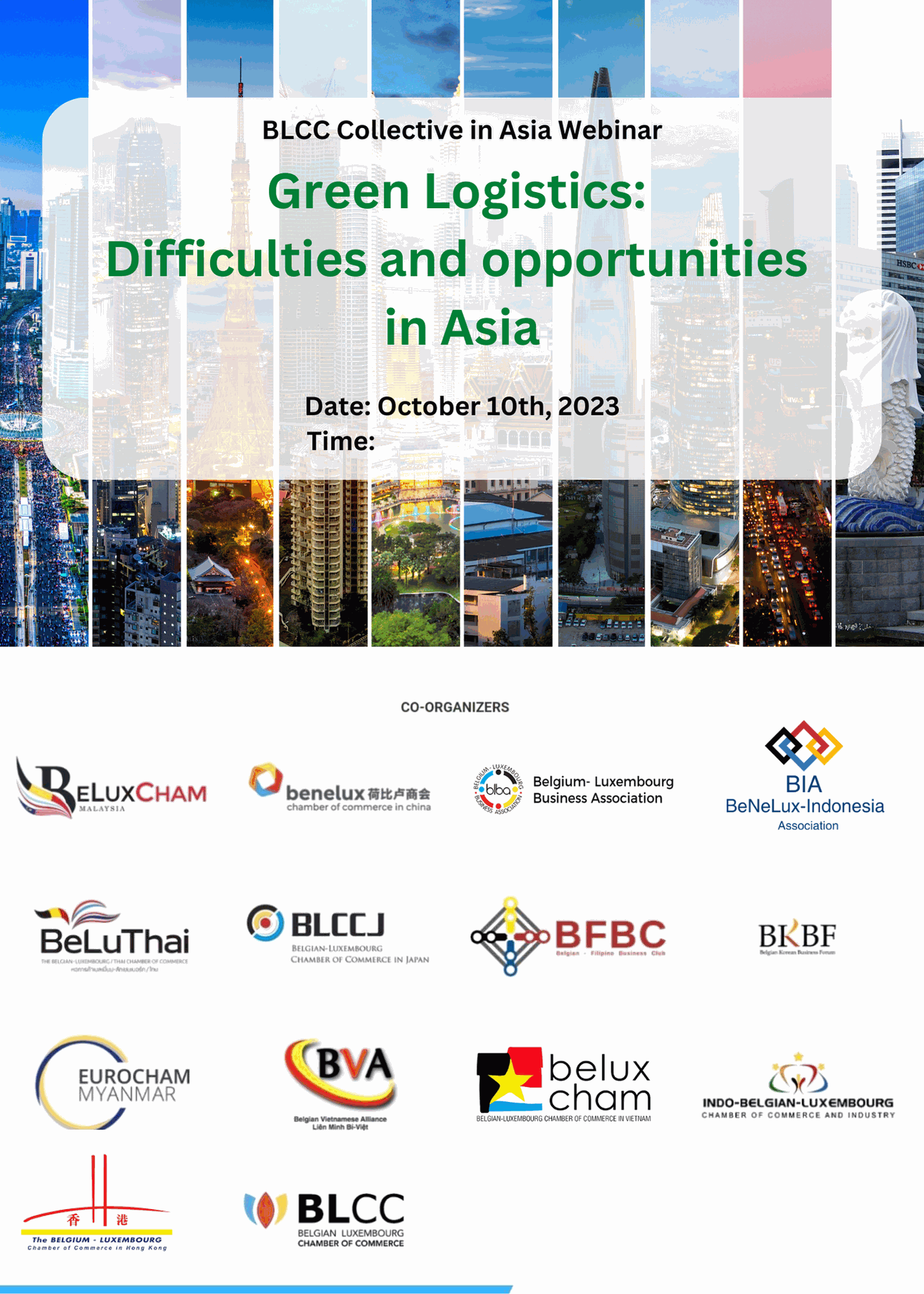 Briefing on BCG Economy model
The Belgian-Luxembourg/Thai Chamber of Commerce (BeLuThai), in collaboration with 

WHA, 

The Netherlands-Thai Chamber of Commerce (NTCC),

 

 and OZO North Pattaya Hotel, is delighted to invite you to join us for the 

"BCG Economy model"

on 18 November at Amari Pattaya.





BCG Economy (Bio-Circular-Green Economy) is

Bio Economy, Circular Economy, and Green Economy
All three economic models will lead to sustainable development. and is the main idea in driving the economy and the well-being of the people as well as pushing forward the hosting of Thailand in this APEC meeting.
which, in fact, in our daily life can adhere to the concept of BCG Economy as well For example..
- production process that produces the least waste to avoid waste and reduce the use of unnecessary things and reduce waste- repetitive use of objects and can be reused to reduce the generation of new waste that may cause pollution in the future- waste management by transforming to be recycled reduce global warming creating more waste and create value to generate income- tree planting to replace the destroyed trees and reduce global warming- Use water and electricity sparingly. reduce power consumption and the generation of carbon dioxide including reducing unnecessary water use
The BCG Economy model will not only help develop and driving the country still reducing pollution that negatively affects health create good air and a society that is sustainable as well

From Art, WHA:   WeCYCLE is from We + Upcycle. WeCYCLE under Clean Water for Planet  WHA Group CSR program, is an upcycle project using water hyacinth fiber from The Constructed Wetlands of WHA industrial estates and recycled PET bottles, turning materials into upcycling hampers, notebook cases and school bags for students, using the Circular Economy Concept.
    *Upcycle - : to recycle (something) in such a way that the resulting product is of a higher value than the original item

Event Detail
Date: Friday 18th November 2022
Time: Registration 16.00 hrs. | Event time 16:30 - 18:00 hrs. (Bangkok Time)
Venue: Amari Pattaya
Itinerary: 

16:30    Registration / tea & coffee will be served

17:00    BCG Economy Model Briefing

18:00     Q&A

(from 18:30 the networking will be started at OZO pool terrace, OZO Pattaya)

Ticket Fee: 
     - FREE of charge

*Limited Seats, no walk-ins accepted



 
*** Registration is required before Tuesday 15 November at 17:00 hrs ***
BeLuThai's event policy:
Due to COVID-19 restrictions and limited event space, advance registration and payment is required to confirm your booking. No walk-ins, thank you for your kind cooperation.

Payment and Cancellation Policy:

Advance payment is required to confirm your registration and if payment is not made 48 hours before the event, your place will be passed on to the waiting list.

Free cancellation within 48 hours before the event and payments are refundable or transferred to the next event's credit.

Cancellations received less than 48 hours and no-shows are NOT able to receive neither a refund nor credit. Those who haven't paid will be charged with invoices unconditionally.