COMPANY DETAILS
Since Gallothai started in 1993 our aim was to bring Belgian chocolate know-how to Thailand and Thai consumers.
Over the years, in our Duc de Praslin shops or with our institutional customers, the goal was to raise awareness to the real chocolate products.
No compromise to achieve the best quality is our belief. We accompany our customers in their quest for innovation and product development.
We strive to establish close working partnerships with our customers, so that together we can create products that exceed all expectations and provide efficient solutions. Beyond supplying our customer's requested products, we also offer support and advice about taste formulations, production processes and the many other aspects required for successful product development. We provide this service in response to our core values : Passion, Dedication and Reliability.
THEIR BUSINESS AND PRODUCTS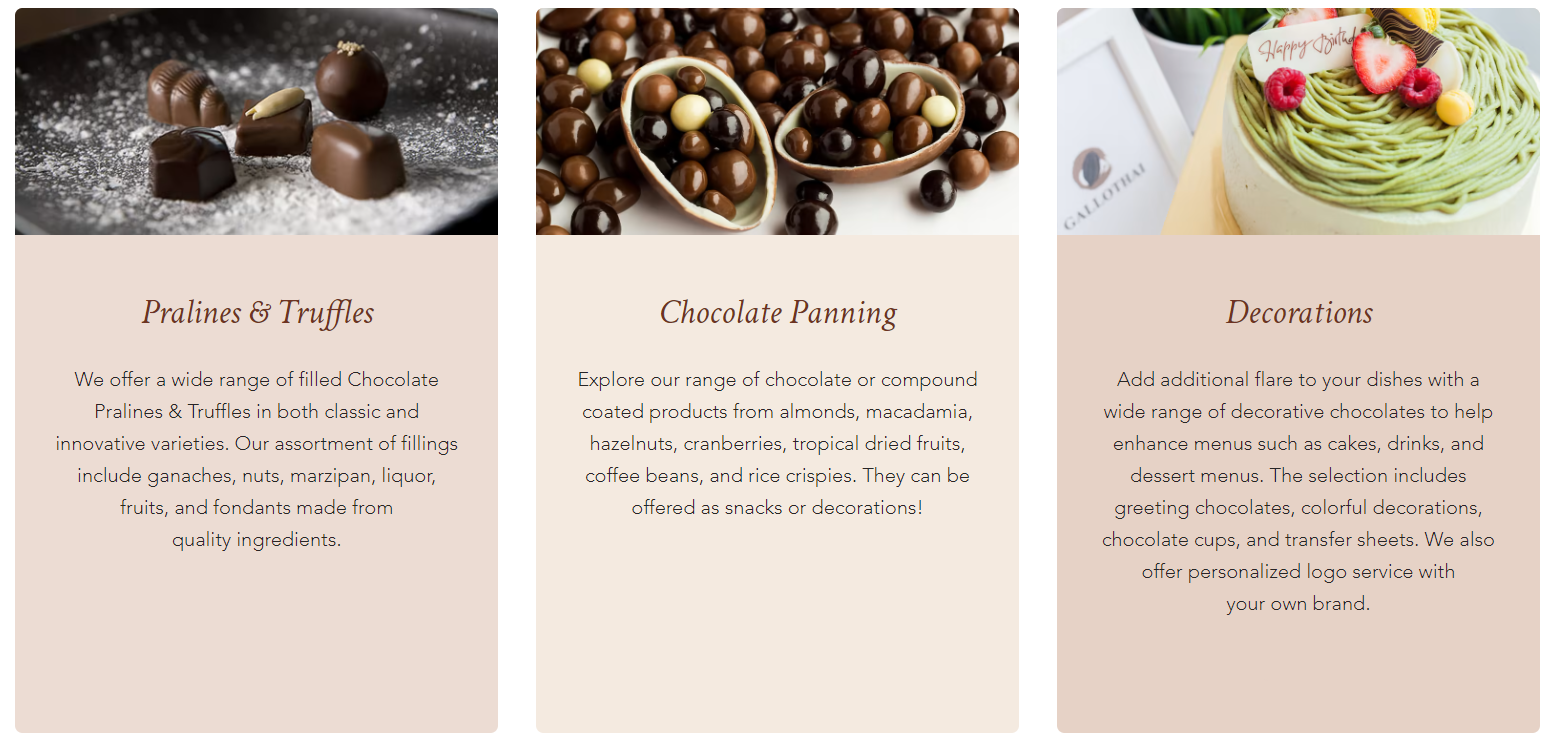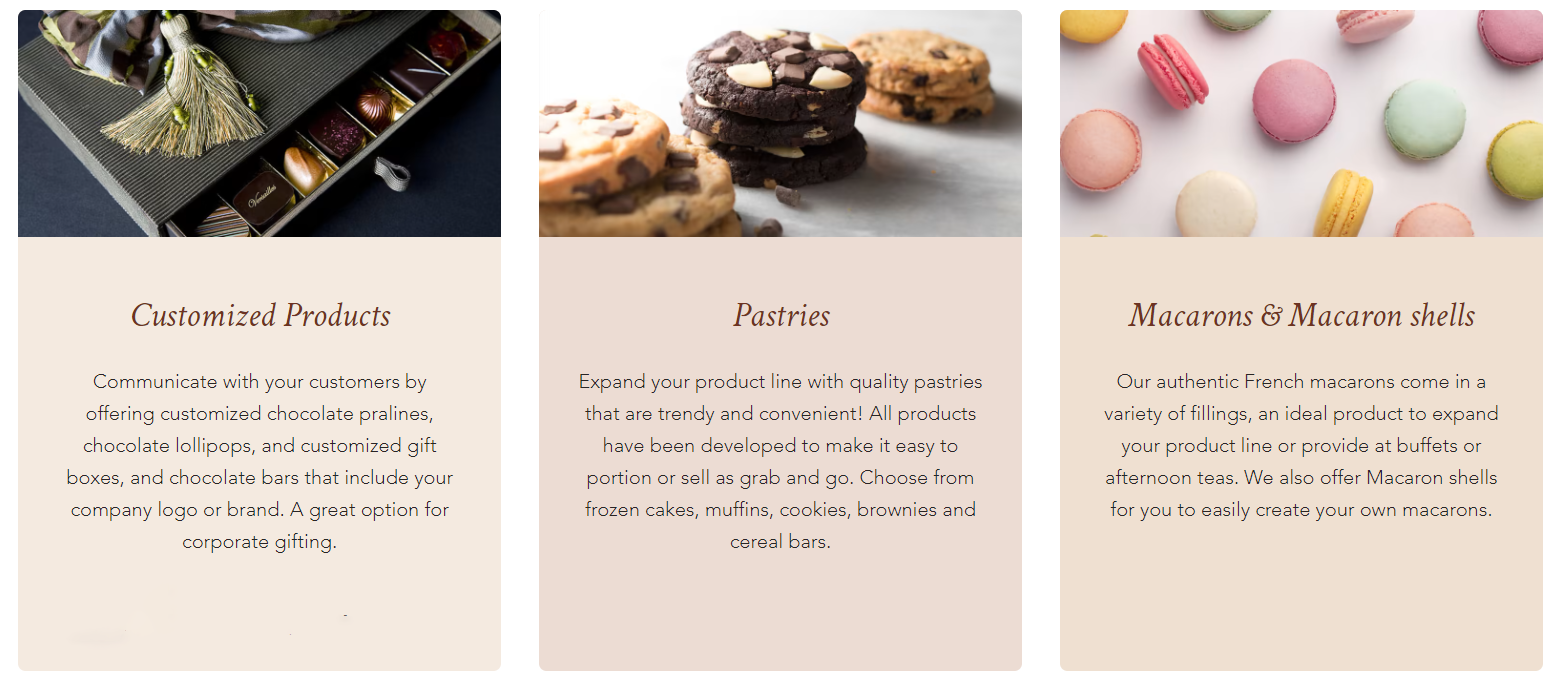 For contacting their domestic and export department: info@gallothai.com
GalloThai in Bangkok
RSU Tower, Unit 301-303, 3rd Floor 571 Sukhumvit Road Klongton Nua, Wattana Bangkok 10110
T: +66(0) 2381 6691
F: +66(0) 2381 6690