COMPANY DETAILS
At the helm of the Energy Transition, Tractebel provides a full range of services throughout the life cycle of its clients' projects. As one of the world's largest engineering consultancy companies and with more than 150 years of experience, we are able to offer our customers multidisciplinary solutions in energy, water, nuclear and urban. Our broad range of expertise extends across Europe, Africa, Asia, Middle East and Latin America, allowing us to rise to our clients' most demanding challenges with the same high-quality engineering and consulting services no matter where their projects are.
Tractebel is one of the most important engineering players for energy and water projects in Thailand. Our team of more than 90 specialists allows us to provide high-quality engineering and consulting services to private and public clients, no matter where their projects are. With its offices in Myanmar and in Vietnam, the company positions on key markets with growing investments in infrastructure and energy.
Water related infrastructure projects, and renewable energy are key growth drivers alongside solutions to cities to ensure a sustainable development. Tractebel Thailand is at the center of the South East Asian economic development to achieve the company's ambition to the carbon-neutral transition.

THEIR REFERENCES IN THAILAND
Tractebel has been active on the Thai market since the early 1980s. However, it was only in 2010 that Tractebel established a hub in Bangkok for the development of projects in the ASEAN region. This allowed the company to offer services in hydropower, renewable power, thermal power and gas & LNG to Thailand, Vietnam, Indonesia, Myanmar, Malaysia, Singapore, Cambodia, the Philippines and Laos.
Tractebel has actively contributed to the development in Thailand and the other ASEAN countries by executing projects in a wide variety of sectors. These projects include Khuean Khun Dan Prakarnchon (Klong Tha Dan Dam) and Nam Lik 1 Hydropower Project, the 700 MW CCGT thermal power plant at Bowin (IPP), the 125 MW CCGT Angthong Power and the 110 MW Bangpa-In CCGT Cogeneration, Sarahnlom and Winchai Wind Farms, fourteen(14) solar PV rooftop projects under Thai Solar Energy, the design of the Bangkok Gas Ring and other more recent prestigious projects.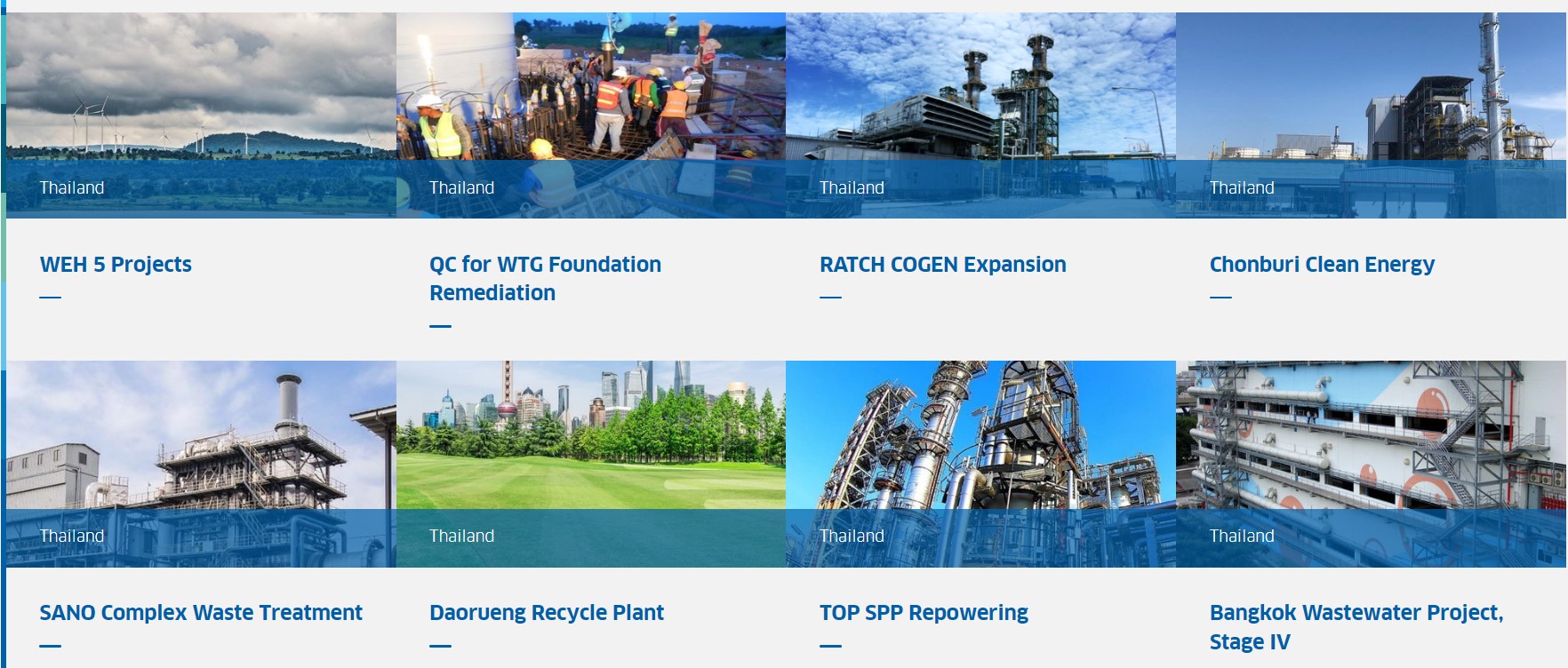 Tractebel in Bangkok 19th Fl, Two Pacific Place, Unit 1903-05, 142 Sukhumvit Rd, Kwaeng Klongtoey, Khet Klongtoey, Bangkok 10110
View on Map

Tel. +662 118 7200