Dear Members and Friends of BeLuThai,
On behalf of BeLuThai team, I would like to express my sincere thanks to Her Excellency Mrs. Sibille de Cartier d'Yves, Ambassador of Belgium in Bangkok, BeLuThai members and friends who attended the BeLuThai Annual General Meeting and Networking Night on April 26th, 2023 at Amari Watergate Bangkok. Your presence at the event made it all the more special, and we appreciate the time and effort you took to be there. To view the photos from the event please click here.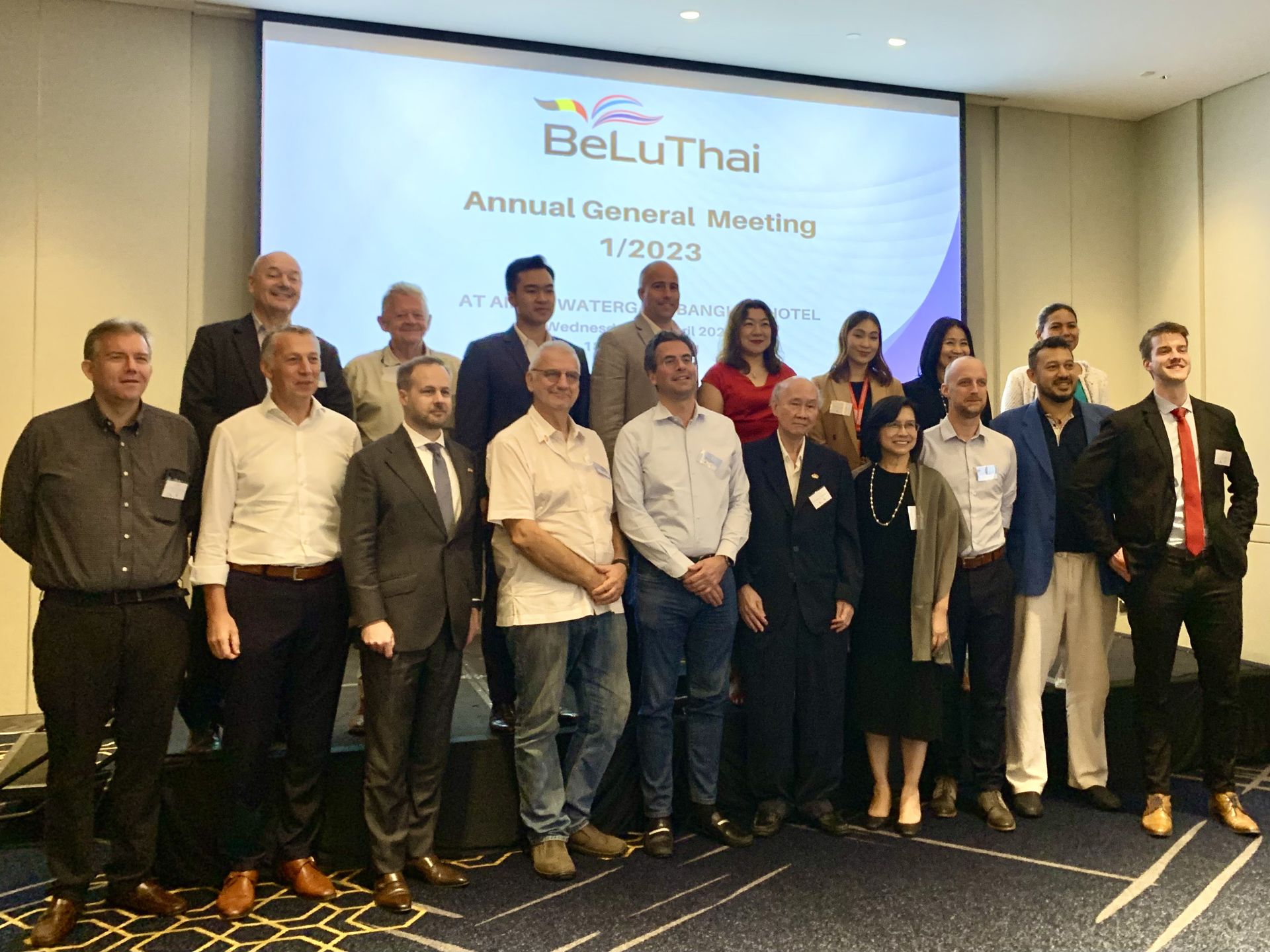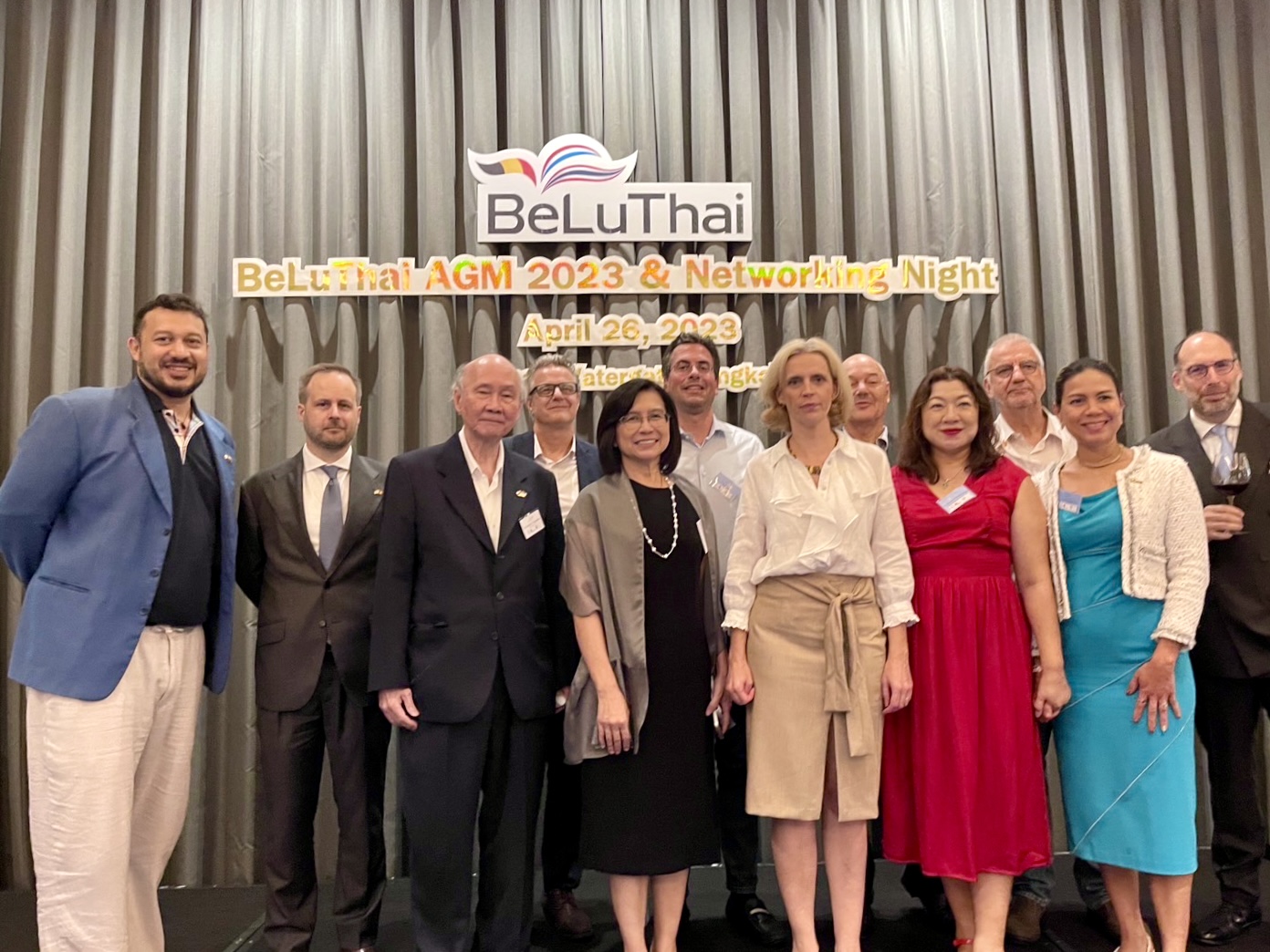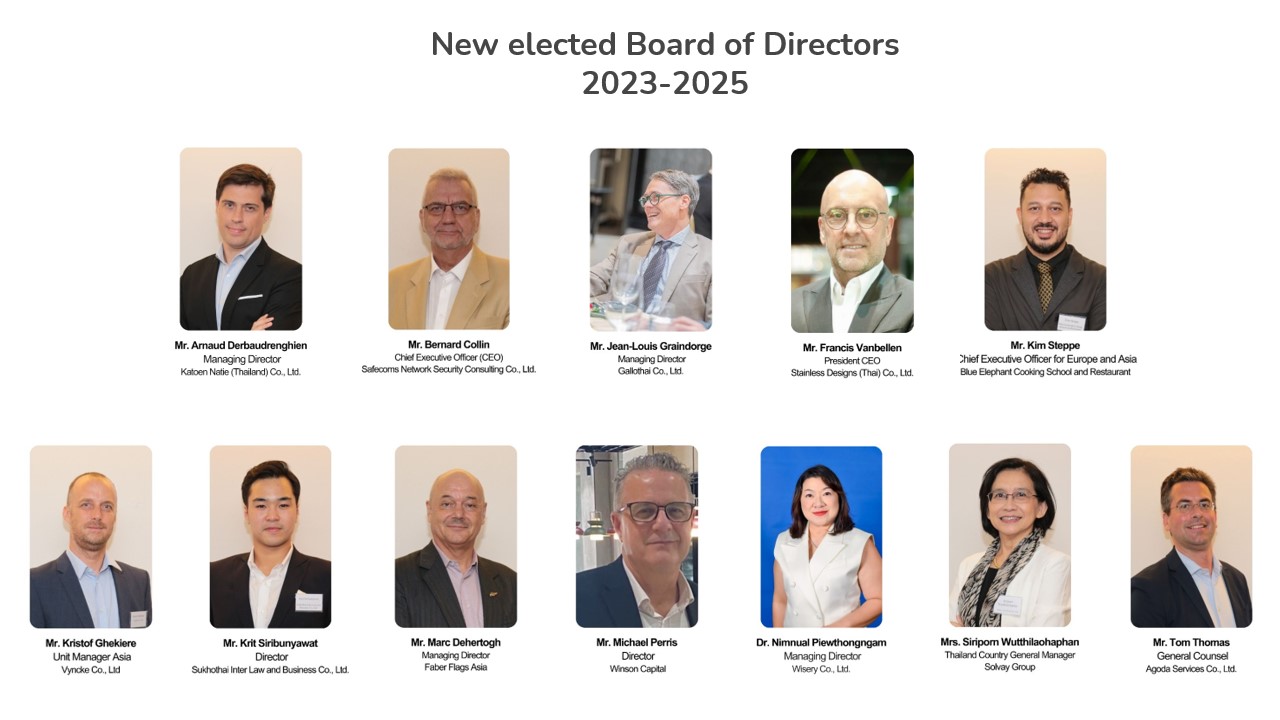 And I would like to extend my warmest congratulations on the new BeLuThai Boards of Directors 2023-2025! I truly believe that their wealth of experience and knowledge will continue to create a positive impact on the BeLuThai community.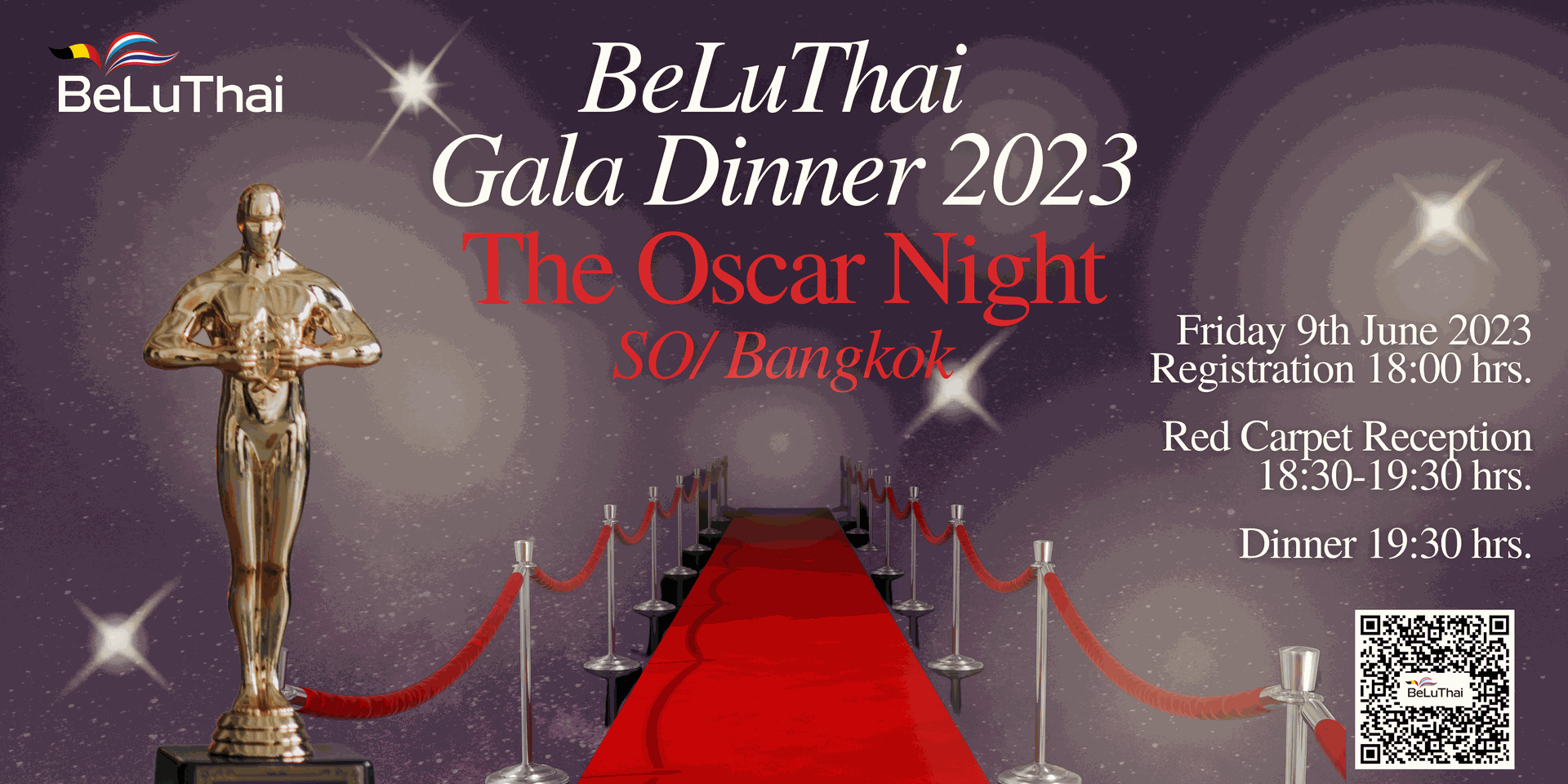 We are thrilled to invite you to the most glamorous event of the year - The BeLuthai Gala Dinner : The Oscar Night!
The event promises to be an evening of glitz, glamour, and entertainment like no other. We are rolling out the red carpet and inviting you to be our guest at this exquisite event.
Please join us for a night of celebration, fine dining, and entertainment. Dress to impress, and be prepared to walk down the red carpet and have your photo taken. The highlight of the evening will be the BeLuthai Oscar Best Dressed Award, join us and make this to be another great night to remember.
RESERVE YOUR GALA DINNER TICKET

HERE

Sponsorship opportunity at BeLuThai Gala Dinner: we would also like to invite you to sponsor our special event. By doing so, you will have the opportunity to showcase your brand and connect with our diverse network of professionals. We offer various sponsorship packages to fit your needs and budget. For more information please feel free to contact me at ed@beluthai.org
BeLuThai Membership Benefits: you have access to a range of benefits including free banner ads, weekly news, and more. Be sure to take advantage of these benefits to help grow your business. By reaching out to us at marketing@beluthai.org
If you have any news or announcements that you would like to share with the community, please send them to info@beluthai.org Thank you for your continued support of BeLuThai.
Checkout our full calendar please click: "Upcoming events in 2023" or follow us at
And again, the BeLuThai team would like to wish you a lovely weekend.

Best regards,



Sarudha Netsawang (Orn)
Executive Director
BeLuThai Gala Dinner : The Oscar Night

Date: Friday 9th June 2023

Time:

18:00-19:30 hrs. (Bangkok Time)


Venue:

SO/ Bangkok
Chamber Partners Upcoming Events
GTCC - Multi-Chamber Eastern Seaboard Networking

Date: Friday 28th April 2023
NTCC/FTCC/STCC/Swecham - Sustainability for Business Forum 2023

Date: Thursday 18th May 2023
AustCham - Joint Chambers Phuket Sundowners

Date: Friday 26th May 2023
JFCCT - ASEAN Access

ASEAN Access is an online portal for ASEAN SMEs and businesses seeking information on trade and market access in ASEAN. It's overseen by the ASEAN committee for SMEs and provides trade-related information and support services to penetrate new markets.

About the Office of SMEs Promotion, Thailand (OSMEP)
It is Thailand's primary governmental organization responsible for formulating policies and strategies to support and promote SMEs. They also coordinate public and private networks between Thailand and ASEAN. As a member of ACCMSME, OSMEP is the lead project proponent of ASEAN Access.



For more information :

Click




Sponsorship for VZW Sepak Takraw Belgium Team
VZW Sepak Takraw Belgium
The Club is founded in 2008 and has been recognized several times for its innovative effect and perseverance in promoting Sepak Takraw by International Sepak Takraw Association of Federations (ISTAF) & Federation of European Sepak Takraw Associations (FESTA).
This is a sponsorship opportunity for World Cup Thailand 2023 : 11-18 July 2023 which takes place in Udon Thani for the first time. The 2023 missions are :
To confirm our place in the European Competition

Participation at the World Cup in Thailand

Organize the 10th Belgian Open in October as a part of the ESTL (European Sepak Takraw League)
Sponsor Benefits :
Family club that considers fair play to be of paramount importance

Not just limited to Belgium - international exposure

We already appeared on various media, Belgium, Europe, and Thailand

Uniforms are used for multiple seasons = several years in the spotlight

You can say you support the Belgian delegation


The club performs at various events/ opening such as 'Stadskriebels' in Brussels, 'Doe-Aan-Sport-Beurs' in East Flanders, fan day at KV-Kortrijk (first division football team), Match of the day (Red Devils), Kevin De Bruyne cup, series of initiation lessons, and more.
Sponsorship Packages