The newsletter for BeLuThai community 📮


BeLuThai Weekly News | BE CONNECTED
Vol. 07/2023, 17th

February

2023
Dear Members and Friends of BeLuThai,

We would like to share that on February 14, 2023, Thailand's cabinet approved " The Entry fee collection" start from June 1, 2023, every foreigner visiting Thailand arriving by air must pay 300 baht while international visitors arriving by land or sea will have to pay 150 baht. Together with the "Entry Fee" Thailand will provide insurance for foreign tourists when tourism fees for international arrivals. The fees will not apply to holders of diplomatic or official passports, foreigners who have a work permit, children under two, day trippers, transit passengers, or others categorized by the national tourism. To click here read the full article on Bangkok Post.

On February 15, the BeLuThai joined Multi-Chamber Networking Night at Rembrandt Hotel Bangkok hosted by Singapore - Thai Chamber of Commerce (STCC), we would like to extend our heartfelt thanks to STCC for hosting the recent networking event. The event was a resounding success, the atmosphere was friendly and welcoming, and the venue was perfect for facilitating networking and building new relationships.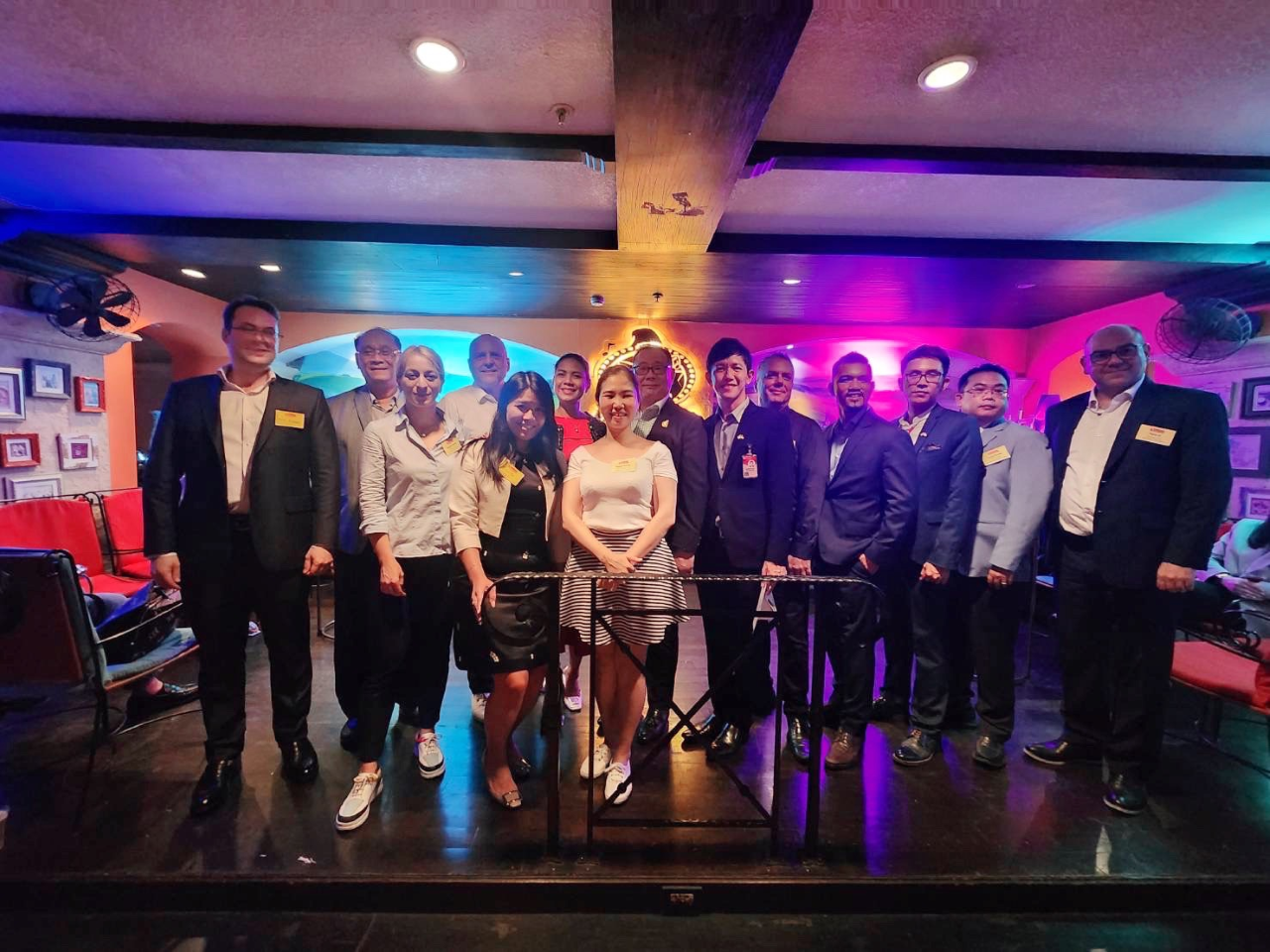 Please join us together with our guest Asst. Prof. Dr. Polakit Teekakirikul, the Medical Doctor Cardiologist & Medical Geneticist Preventive Genomics and Integrative Medicine, Bumrungrad International Hospital for " BeLuThai Meet & Talk : Work Smart Live Your Life With Balance," followed by Dialogue Box & Networking on February 28, 2023, at the 19 Yenarkart-Eatery & Garden, Soi Yenarkart from 18:30-21:00 hrs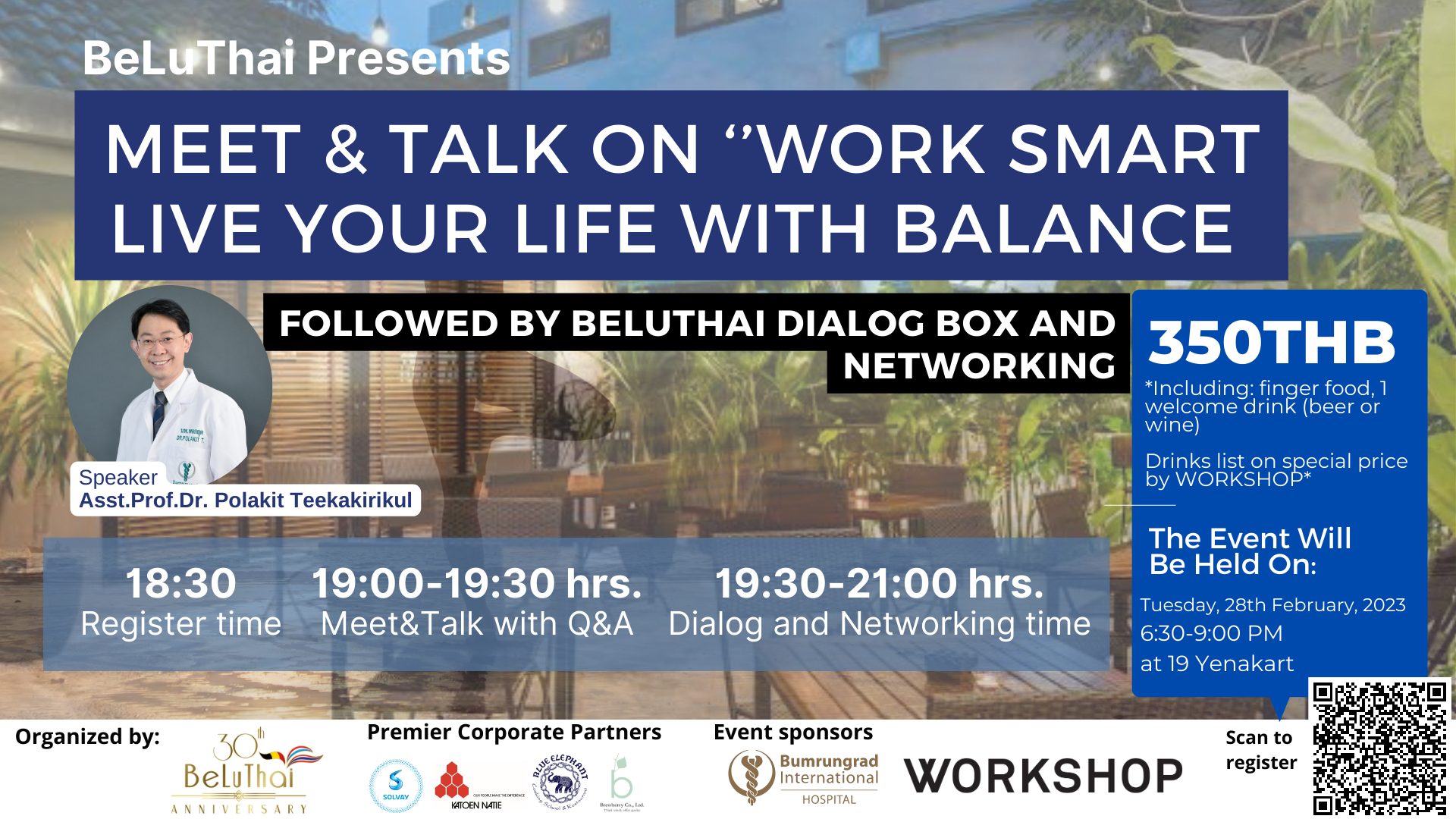 In addition, please check our full calendar please click: "Upcoming events in 2023"

And again, the BeLuThai team would like to wish you a lovely weekend.


Best regards,



Sarudha Netsawang (Orn)
Executive Director
DON'T MISS: UPCOMING EVENTS
BeLuThai-Meet & Talk "Work Smart Live Your Life With Balance" + Dialogue Box & Networking

Date:

Tuesday 28th February 2023


Time:

18:30-21:00 hrs. (Bangkok Time)


Venue:

19 Yenarkart-Eatery & Garden
Chamber Partners Upcoming Events
SweCham-Company Visit and Networking : BNH Hospital

Date:

Thursday 9th March 2023


Time:

16:00-18:00 hrs. (Bangkok Time)


Venue:

BNH Hospital



ITCC-St. Patrick's Day Shindig

Date: Wednesday 15 March 2023