Eastern Seaboard Company Visits


Dear Members and friends of BeLuThai,

The Belgian-Luxembourg/Thai Chamber of Commerce (BeLuThai) cordially invites you to the  Company visit to Gallothai and Ducati on Friday 18th November 2022.  


Tentative Program:
07.30                Minivans leave from Suvarnabhumi Airport, light breakfast will be served                          
09.00                Visit GALLOTHAI factory at Wellgrow Industrial Estate [MAP]                                               
11.00                Lunch                                                                                                                                                               
12.30                Depart for Ducati Factory [MAP]

14:00                Visit Ducati Factory
15:30                Depart to OZO North Pattaya [MAP] * for guests who registered for Networking Event
16:30                Arrive at the hotel
                           Registration for BCG Briefing, tea & Coffee will be served
17:00-18:30   BCG Briefing by WHA
18:30-21:00   Eastern Seaboard Networking Event at OZO North & Amari Pattaya                                         
21.00                Minivans depart for Bangkok  

Looking forward to seeing you all!

Best Regards,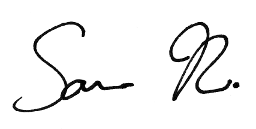 Sarudha (Orn) Netsawang

Executive Director
Event Detail
Date: Friday 18th November 2022
Time: 07:30-15:30 hrs.
Venue:  Gallothai & Ducati
Ticket Fee: 
     - Member Price: 1,000 Baht/pax
     - Non-Member Price: 1,500 Baht/pax
(Price includes transportation from Suvarnabhumi Airport and lunch box)

Registration:

     - Company Visit : Click
     - Networking Event: Click
   

*** Registration is required before Monday 14th November at 15:00 hrs ***
BeLuThai's event policy:
Due to COVID-19 restrictions and limited event space, advance registration and payment is required to confirm your booking. No walk-ins, thank you for your kind cooperation.
Payment and Cancellation Policy:
Advance payment is required to confirm your registration and if payment is not made 48 hours before the event, your place will be passed on to the waiting list.

Free cancellation within 48 hours before the event and payments are refundable or transferred to the next event's credit.

Cancellations received less than 48 hours and no-shows are NOT able to receive either a refund or credit. Those who haven't paid will be charged with invoices unconditionally.