COMPANY DETAILS
Faber Flags is a quality provider of indoor- and outdoor marketing products. With more then 80 years of experience we provide you with a wide range of products to communicate your brand- or product messages. Faber Flags is capable of supplying you every modern version of soft signage products. Faber Flags Asia now also producing printed customized face masks !
As a company, we strive to be "visibly the best" in anything we do. In the actual challenging business and social environment conditions, we made it our goal to engage in the production of masks with superior characteristics compared to what is readily available in the market, thereby contributing to the safety of our community. Wearing a facemask reduces the spread of viruses and bacteria in the community, not only the Covid-19 virus ! By offering comfortable, stylish and safe reusable masks, we make it easier for everyone to contribute to a safer community. After all, these days it is all about "we…, not me"
THEIR BUSINESS AND PRODUCTS
Our production unit, Faber Flags and Banners (Thailand) was established in 2009 and is a Thai BOI licensed company. Faber Flags and Banners (Thailand) operates the largest flatbed screen printing machines in SE Asia. The printing volume is on average 200,000 m2 per month. Classic screen printing has the best price-quality ratio for large orders, and is fast and efficient. We specialize in 'just in time' production for many of the world's largest companies ranging from multinational brands, some of Asia's and Europe's largest print management companies, advertising agencies, sports and event management companies. We have been responsible for delivering branding and event marketing for major events such as Euro 2012, London 2012 Olympic Games, Commonwealth Games, as well as smaller events such as marathons and regional field hockey tournaments.
Faber Flags Asia looks forward to providing you with advice regarding the fabrics most suitable for your circumstances and wishes. From sturdy Titan spun polyester and environmentally friendly Fairlyn, to miles and miles of non-woven event fabrics – we will find the perfect solution for every situation.
6 different printing technologies
More than 45 types of fabric, We aim for 100% sustainable production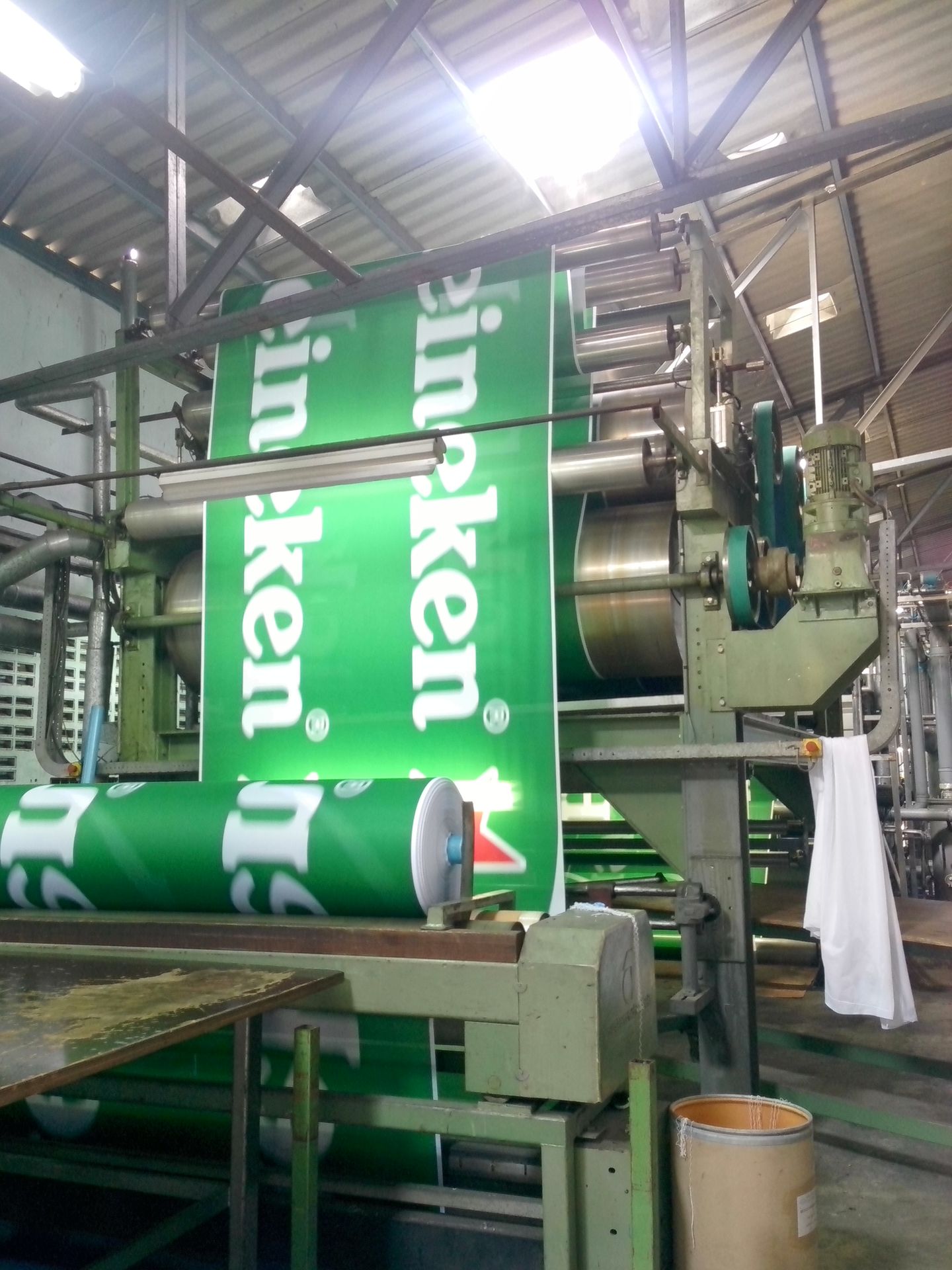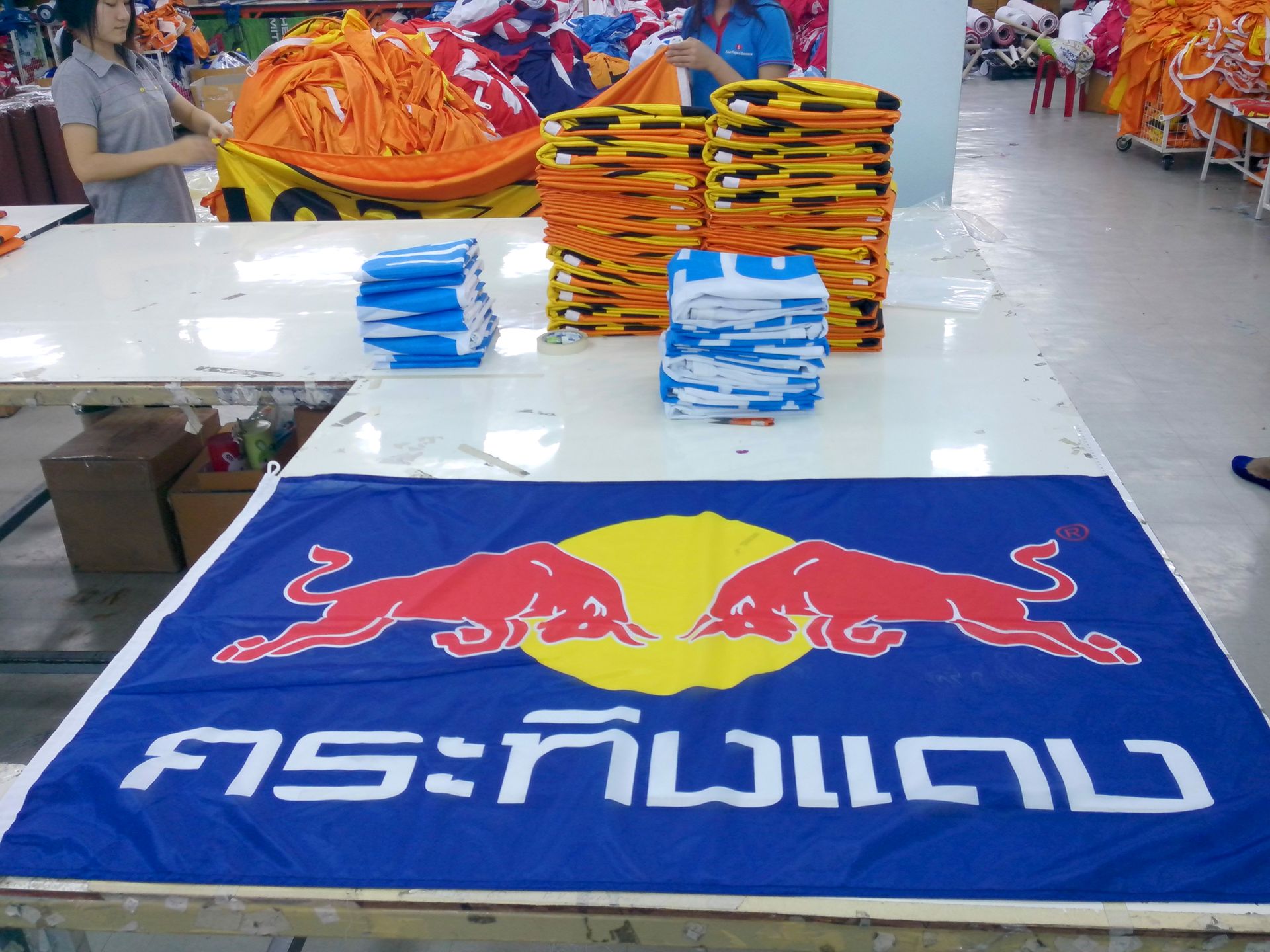 FaberFlags in Bangkok
MD Tower 18th Fl. C1, Soi Bang Na-Trad 25, Bang Na-Trad Rd., Bang Na, Bangkok 10260. (02 186 4941)