COMPANY DETAILS
Five years ago, Thai businessman Noppadon Khamsai and his Russian partner Alexey Tyutin saw an opportunity in Asia's growing demand for caviar. The duo decided to build a sturgeon-breeding farm in Hua-Hin, with a capacity of 1,5 tons of black caviar a year.
Their aim was to sell black caviar in Thailand as well as other Asian markets such as Hong Kong, Singapore and Macao. This led to the founding of the Thai Sturgeon Farm Co. Ltd. It took more than a year to construct the sturgeon breeding complex, and one and a half years for getting the necessary approvals.
Sturgeon breeding farms operate in Russia, Israel, Uruguay, Hong Kong, Vietnam and even the United States, but not all of them are caviar-oriented. At the moment, the biggest wholesale customers are China and Japan.
Over the last 50 years, Russian scientists have developed the fundamentals of bioengineering for breeding these valuable fish species. The Russian method and technology are accepted as the best in the world. The farm's technology was developed by certified ichthyologists and engineers, including Dr Vasily Krasnoborodsko, who is the most well known fish-breeding specialist in Russia.
THEIR BUSINESS AND PRODUCTS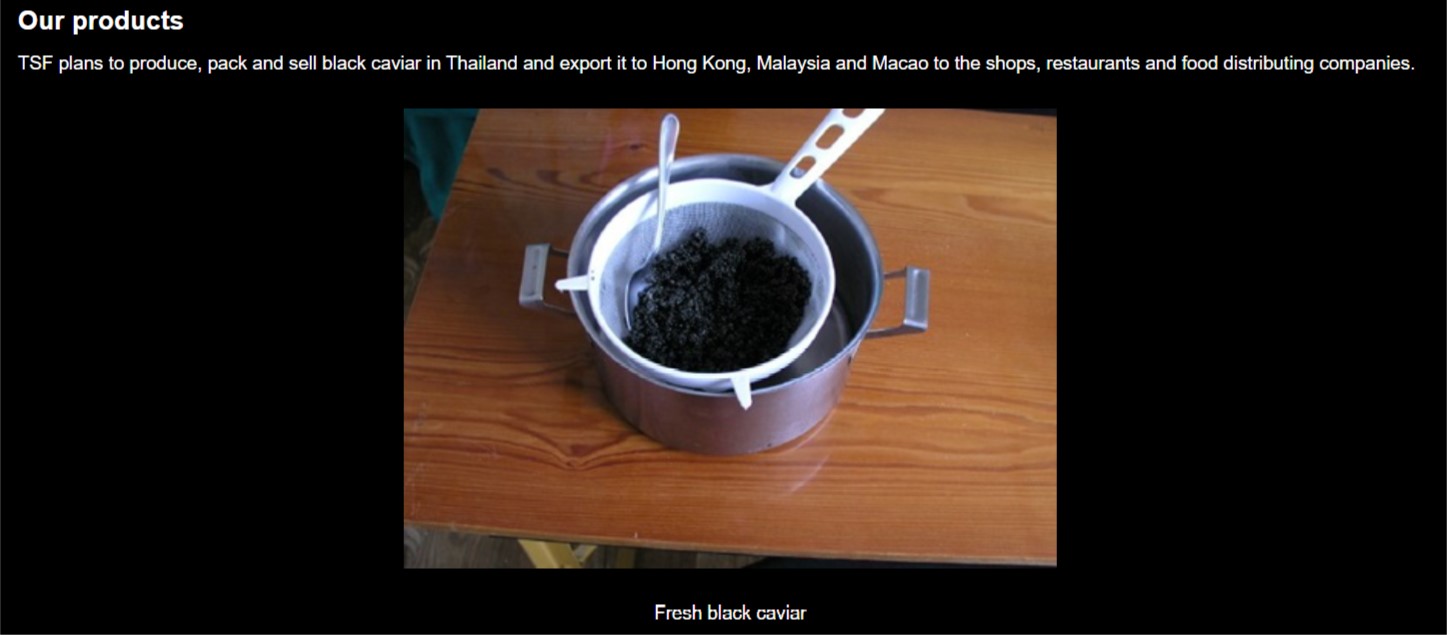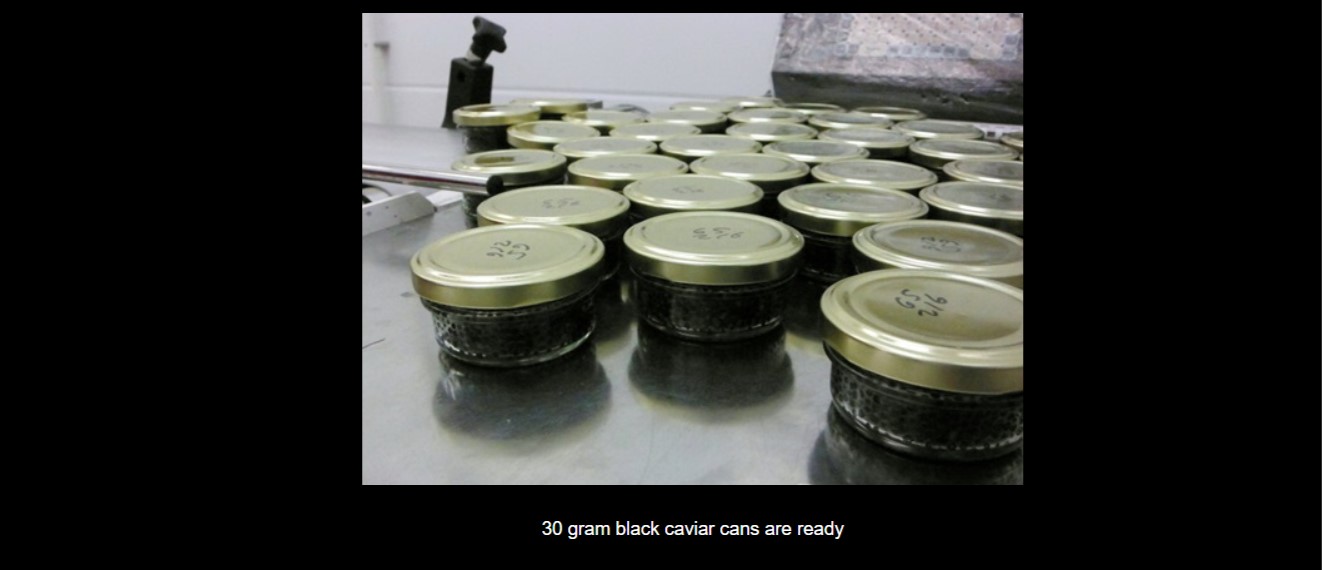 For contacting the company: alex@sturgeon.co.th
Thai Sturgeon Farm in Thailand
96 Moo 12 Baan Donsurmob, Thap Tai, Hua Hin District, Prachuap Khiri Khan 77110

Tel. +66 832 92 67 57