COMPANY DETAILS
We are a manufacturer of pure natural latex cores (mattresses, pillows and custom shapes) with production in the outskirts of Bangkok, Thailand.
With 15 years of extensive know how in the manufacturing of latex cores we specialize in tailoring completely to the needs of customers in various industries such as; the bedding, shoe, automotive, motorcycle, sport, lifestyle, packaging, and healthcare industry.
Theptex currently employs 90 workers and our multi-cultural staff serves customers in Thailand, China, Korea, Singapore, Malaysia, Taiwan, Laos, Vietnam, Australia, USA and Europe.
THEIR BUSINESS AND PRODUCTS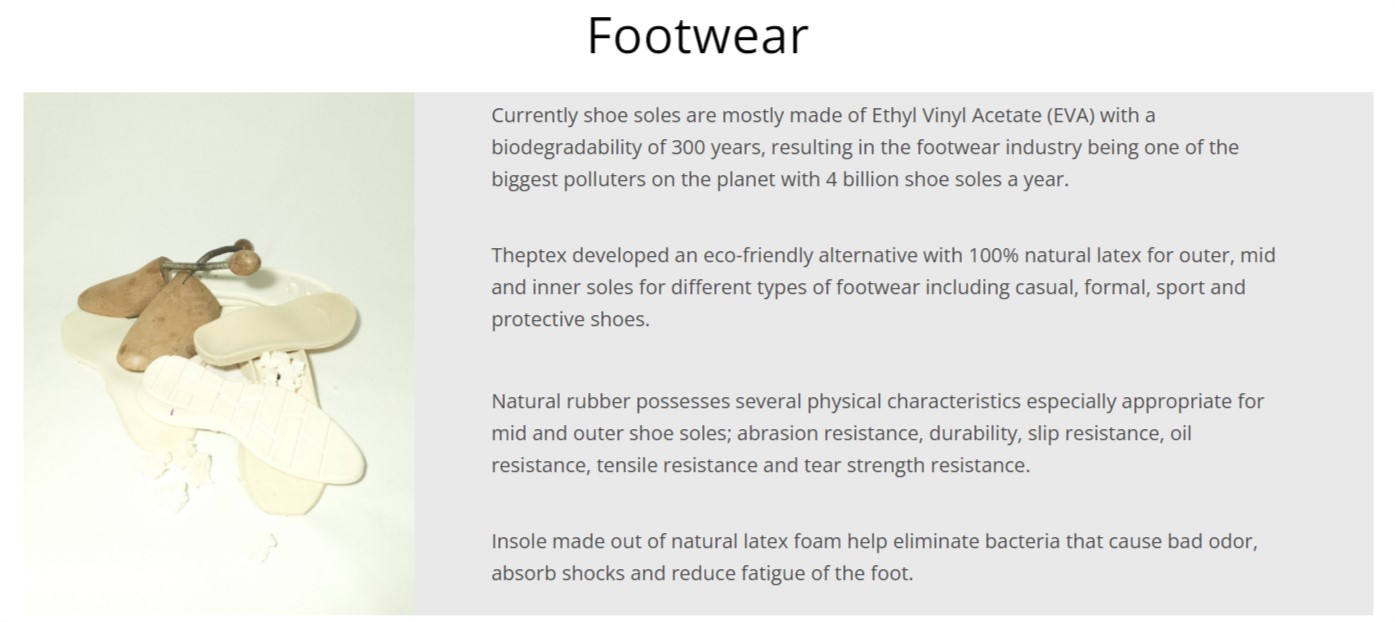 For contacting the company: info@theptex.com
Theptex in Thailand
99/9 Moo 3, Bangsaothong Sub-District, Bangsaothong District, Samut Prakan 10570 Thailand.

Tel. (+66) 9 0198 5027